Pro-tips for attending Google I/O
25 Mar 2018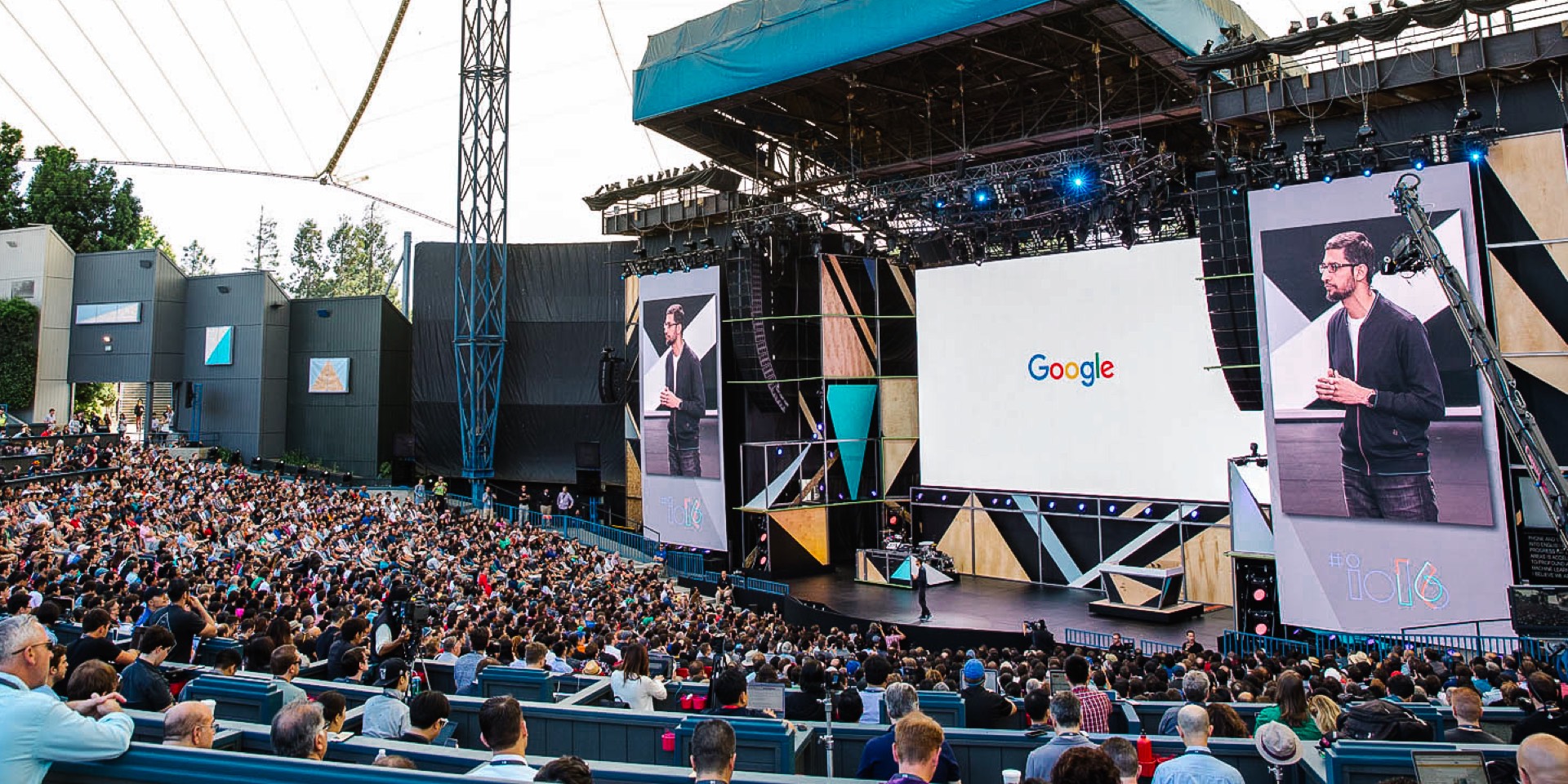 If you are an Android developer, there's no bigger conference than Google I/O. First held in 2008, it's format has changed a number of times over the years and is currently being held in Mountain View, California over a period of 3 days, jam packed with keynotes, demos, talks, office hours and code labs.
While the conference has been getting bigger each year, it has been getting more and more difficult for developers to attend it. There's a huge demand for tickets every year, which led to them getting sold out in just a few minutes. In the last few years, the new lottery system has helped everyone get a relatively fair shot at buying the tickets, but you'll still have to very lucky to be able to buy one.
So let's say the overlords at Google deem you worthy to allow you to buy a ticket, thanks to the schedule and the sheer number of people at the venue, it is really hard to make the most of the conference. Most first-time attendees and even the ones who have attended before get frustrated towards the end because of this. However, I have some tips that can help!
Why listen to my advice?
I've been fortunate enough to attend Google I/O since 2013 and full-disclosure - I had no idea what I was doing at the conference for the first few years. I've most likely made every stupid mistake that someone can and have learnt from them. So if anything, this blog post will help you avoid those.
Tip #1 - Book travel early
There are a lot of people traveling in to attend the conference so flight tickets get expensive and hotels get booked very quickly. I'd recommend making your bookings immediately after getting your ticket to avoid over-paying. The I/O website usually has discount coupons for nearby hotels, so make sure to see if they are still available before you make the booking.
Tip #2 - Nearby hotels are not the only option
Pretty much every hotel bumps up their rates significantly during this period, so be prepared to pay good money. However, there are some other ways to stay comfortably without comprising too much.
Option 1 - Airbnb
This should be fairly obvious to people living in the US, but if you are traveling from abroad and haven't tried Airbnb yet, you should. Most hosts are pretty good and you should be able to find a place that fits your budget relatively easily. However, avoid booking a place several months in advance, I've had several friends tell me that their hosts cancelled their booking so that they could list the places at much higher rates closer to the conference.
Option 2 - Large Airbnb
If you have friends or colleagues attending I/O with you, staying at a large house works out great. You all will have a big place to yourselves and will end up paying much lesser than you normally would staying at a hotel.
Option 3 - Stay a little far from the venue
If you don't mind commuting, hotels farther from the venue will be cheaper. Google usually provides free shuttles from San Francisco and other locations, so pick a place that's close to one of the pick up locations. Caltrain/VTA/BART, Uber/Lyft Pool are also fairly convenient and Google usually hands out discount coupons for Uber/Lyft.
Tip #3 - Pack appropriately
At the venue, you will mostly likely experience sweltering hot days and chilly evenings and couple of years ago this totally ruined the entire conference. If you don't want to sweat like crazy during the day and shiver in the evenings, bring light clothing, hat, sunglasses, a nice warm jacket and lots of sunscreen.
Also, there will be plenty of walking throughout the day, so wear comfortable shoes and carry a light backpack. You'll most likely be better off leaving your laptop at the hotel instead of carrying it around all day.
Tip #4 - Register for other events
There are usually a lot of events/parties organized around I/O by various companies, so make sure you register for them. Twitter and Meetup are good sources to find out about these events.
Tip #5 - Pick talks to attend after the keynote
The conference schedule is published months in advance, so most people go in and spend hours selecting all the talks they want to attend. The thing is, the schedule is updated each year right after the keynote to include talks related to all the new things that were just announced. They do this to avoid speculation, rumours and leaking any announcements ahead of time. Once the actual schedule is available after the keynote, you can go book the talks you want to go to.
Tip #6 - Reserve your seat for the talks you want to attend
Starting in 2017, Google started letting people reserve your seat in advance through the I/O website and apps to elimate huge queues outside the breakout sessions. If they continue to do so this year, it's a really convenient way to make sure you don't miss the talk you really want to attend.
Tip #7 - Don't rely on conference Wi-fi
Wi-fi at every conference sucks and I/O is no exception, so don't rely on it. You'll be better off with a data plan. In case you don't have one, trying walking to an area at the venue that's not crowded, you'll get better Wi-fi connectivity there.
Tip #8 - Don't try to attend all the talks
There's a lot going on at I/O apart from just talks. There are really cool demos, code labs and office hours by various engineering teams. Make sure you have enough time to check them out since the talks will anyways be available on Youtube almost immediately anyways.
Tip #9 - Make the most of the office hours
There are lots of Googlers at the conference and are willing to answer deep technical questions. So go meet them during office hours and ask them about the issues you are facing and give feedback on how things can be improved.
Tip #10 - Meet new people
There are some incredibly smart and talented people at I/O each year, so it's a great opportunity to meet them in person, build new connections and learn something new from them. If you are standing in a long queue (there will be lots of them), talk to the people around you. If you see the author of a library you use walking around, go say hi. You'll be surprised by how friendly people in the community can be.
In my opinion, this is the most important thing about I/O. If you are planning on attending just for the talks, you'll be better off watching the livestream from the comfort of your home and save a whole lot of money.
If you find these useful or have any other tips that I haven't included here, tweet them to me @mustafa01ali.

Special thanks to Dario Mungoi, Etienne Caron and Henry Tao for sharing their favorite tips for this post.